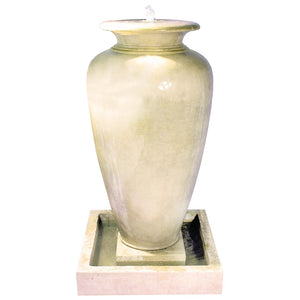 STATEMENT CAROLINA FOUNTAIN SANDSTONE SMALL 60X60X115CM
The Carolina water feature will add charm and elegance to your home or garden. Manufactured from high grade Glass Reinforced Cement (GRC) under strict quality controls and advance technical processes, this fountain is designed to stand the test of time.

This water feature includes a pump & a 10m cable.